Water is not only vital to life; it is also an economic driver as virtually every industrial company relies on it for production. That perfectly explains why there are always evergreen investment opportunities for investors looking to invest in water resources. Water ETFs (exchange-traded funds) are one of the best ways you can access highly profitable investment opportunities in the water industry. 
An ETF is an investment vehicle made of a basket of securities traded on an exchange like real stocks. That said, Water ETF companies invest in shares of corporate organizations directly or indirectly involved in water treatment, purification, and distribution. This article will give you a complete guide on investing in water ETFs and walk you through the pros and cons of doing so. 
eToro – #1 Broker to Invest in Water ETFs
How to Invest in Water ETFs – Step by Step guide 2021
Like other ETFs, water ETFs like FIW and EBLU are all traded on stock exchanges such as the NASDAQ and NYSE. To access any of the two exchanges, you must first be registered with a broker.  Registering on a trading platform like eToro will not only enable you to buy shares from water ETF companies, you will also be able to manage your portfolios strategically. That said, below are the four steps for anyone looking to invest in water ETFs:
Step 1: Open an account at eToro.com

: Launch your browser and paste "eToro.com" onto the search bar. On the site's homepage, click the "Join Now" button and fill the registration form.

Step 2: Verify your identity

: To pass the prerequisite KYC verification, upload the digitally scanned copies of your identity card, plus a utility bill or bank statement for address confirmation.

Step 3: Get your account funded

: Go to your profiles dashboard and click on the "Deposit funds" button. On the next page, select a payment method and authorize to have your account debited for the amount you want to invest.

Step 4: Invest in the Water ETF of your choice

: Now, with your account funded, locate the search bar feature on the site and input the name of a water ETF (e.g., FIW).
On the search results, select the right option and click "Trade." After entering the amount, just hit the "Buy" button. 
Where to Invest in Water ETFs – Choosing a Broker
Though there are no sure-fire ways to guarantee the profitability of an investment, selecting the right broker that aligns with your goals, needs, and trading style can significantly affect the outcome. And, with more and more online brokerage platforms sprouting up every other day, it is understandably more difficult now to select one broker that satisfies all your needs. However, for the water resources industry, below are the best online brokerages where you can invest in water ETFs and make the most of your money: 
1. eToro – The Best Trading Platform to Invest in Water ETFs Shares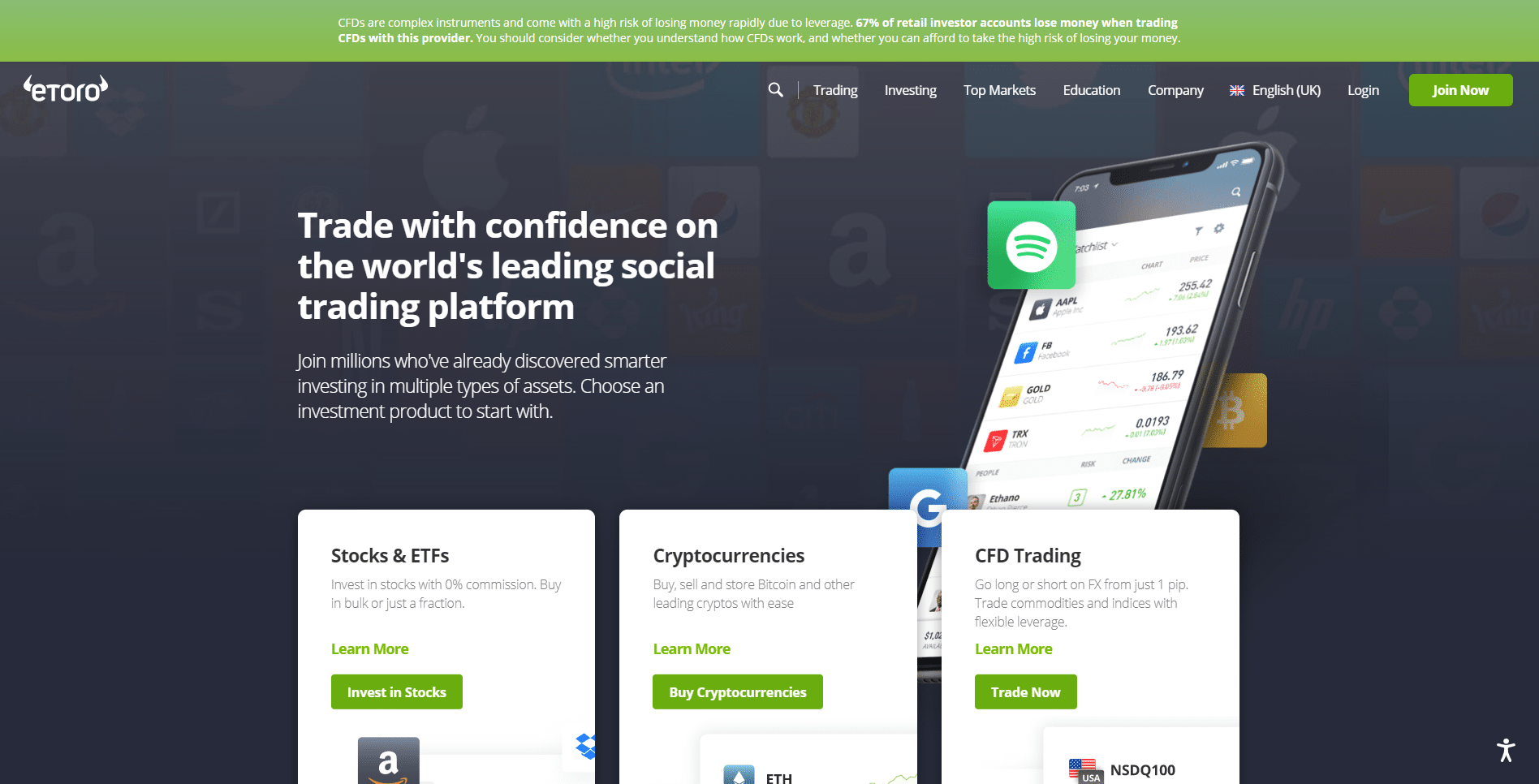 As an investor, you may be in one of three…


Read more:Best Water ETF to Invest in Right Now | Beginners Guide 2021