With Matt Middleton and other ex-Informa guys as masterminds and Josh Brown and Barry Ritholtz providing muscle, the confab boasts it will be the Envestnet of RIA events.
Brooke's Note: It's an open secret that RIA events succeed in spite of themselves. You put enough like-minded people in one place and magic happens — even deprived of fresh air, fresh ideas, fresh faces and fresh content. The intangibles carry the day. Here, finally, is an event that is attempting to flip the script and create a vast petrie dish of intangibles that happen to have speakers without 'pay-to-play' advertorials. You have the zeal of the converted from Informa breakaways like Matt Middleton and the renewed zeal of Josh Brown and Barry Ritholtz, who long ago broke away but can always use a way to vent their restless quest for fun and a better RIA world.
Future Proof–an RIA event to end all RIA events–was unveiled today (Oct. 20) with a new business model, some old faces and massive self-awareness about the perverse brokenness of the current sponsor-intensive RIA conference system.
Drawing on the successes of Coachella, South-by-Southwest and New Age Burning Man as much as Schwab IMPACT, the startup of Informa breakaways  and power-blogging RIA duo Josh Brown and Barry Ritzholtz, are taking over Huntington Beach, Calif. Sept. 11-14, 2022.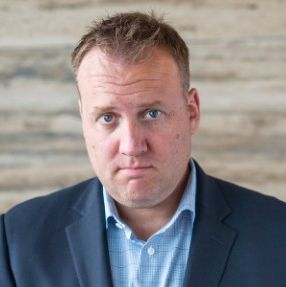 "Nobody remembers what any of the sessions or sponsored panels were about," Brown tells RIABiz about the event business.
 "What they remember are the connections they made, the inspiration they got from being around their peers, the confidence they came home with. That's what makes an event unforgettable. Unmissable!"  
The confab seeks to bring together a redefined community of financial advisors, institutional investors, asset managers, fintech startups, investors, financial creators other key stakeholders. Added in the mix will be activists, artists and musicians.
That takes elbow room.
 Bigger than big
Future Proof is blocking off a half-mile of beachfront, reserving rooms in four of the largest downtown hotels and setting a target of 3,000 attendees.
Additional space is being booked for a potential overflow of thousands more attendees in nearby Newport Beach. The outdoor event has virtually unlimited capacity making the flexibility possible.
"So what we did with Future Proof was simply ramp up the potential for networking and experiences to eleven. Most advisors are going to be picking just a small handful of things to travel to next year. We want to be on everyone's list. This is the main event in 2022," says Brown.  
"It will be the most important event of the year for advisors, investors, asset managers, fintech execs and anyone who wants to be prepared for what's coming next." 
Death march on cocktails
Organizers even see a chance to go bigger than Schwab IMPACT, the long-time event heavyweight. …


Read more:Future Proof bursts onto the RIA event scene by taking over four big hotels and a